SIMPLIFY PENSION ADMINISTRATION
PENSIONSOFT RESOURCE LINKS
PPA Unblended Segment Rates
Download All Rates (.csv format)
The above rates are updated each month and are taken directly from noticies published by the IRS. These rates are automatically updated for you by PensionSoft in DB Precision through an automatic process as soon as the rates are released.
To view these rates, from the main ribbon tool bar in DB Precision, select Segmented Rates as shown below.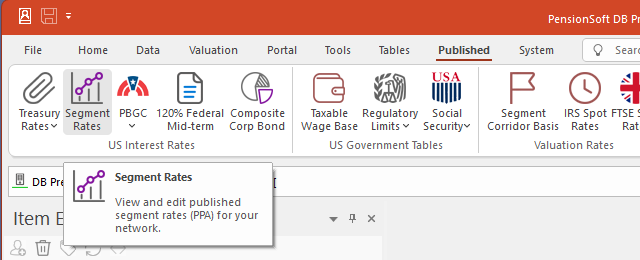 * Last reviewed / updated on N/A using N/A.